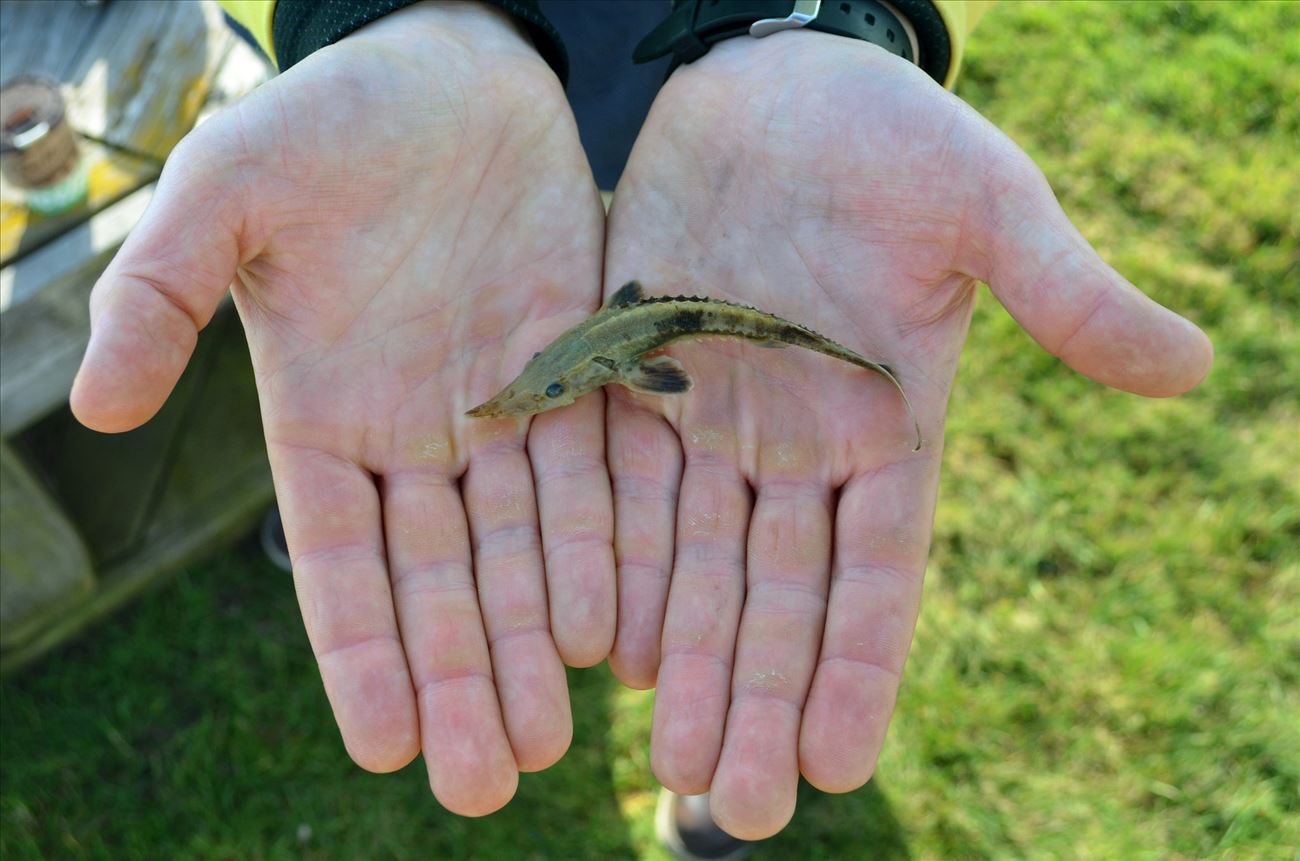 The Great Lakes Fisheries Heritage Trail is a story of people, fish, and fishing. It demonstrates how we relate to aquatic ecosystems, biodiversity, water quality, and environmental change. The fishery is the thread running through all these, serving as a gauge of resource sustainability and quality of life. Great Lakes fisheries heritage sites throughout Michigan offer residents and visitors a unique opportunity to explore and experience the dynamic social, technological, and environmental changes that have shaped today's fishery.
The Great Lakes Fisheries Heritage Trail reflects a network and partnership among museum, maritime heritage, fisheries and other partners cooperating across Michigan and the Great Lakes region to promote our rich fisheries heritage. The collective efforts of these partners is helping to preserve and interpret historical artifacts, enhance local communities and heritage-based tourism, and offer educational opportunities focusing on Great Lakes literacy and stewardship.

Development of this site - and how you can get involved!
Funding for this project was provided, in part, by the Michigan Coastal Zone Management Program, Department of Environmental Quality Office of the Great Lakes and the National Oceanic and Atmospheric Administration, U.S. Department of Commerce; and supported by Michigan Sea Grant College Program, a collaborative effort of the University of Michigan, Michigan State University and the NOAA-National Sea Grant network.
The Lead Project Team facilitating website design and content development for this site includes: Jim Muratzki, Land information Access Association; Brandon Schroeder and Mark Breederland, Michigan Sea Grant/Michigan State University Extension; Laura Quackenbush, Great Lakes History and Interpretation consultant; Daniel Stewart, History by Design consulting; Laurie Sommers, Cultural Consulting; and Denise Cline, Karen Cole, and Theresa Huff, Northeast Michigan Council of Governments.
A collaborative Design Team reflecting federal, state, and local organizational partners and many dedicated individuals contributed countless hours of enthusiasm and expertise, design creativity, and content contributions. Design Team partners and organizations that contributed in bringing this site to life, include:
Beaver Island Historical Society
Besser Museum for Northeast Michigan
Central Michigan University Institute of Great Lakes Research
Central Michigan University Museum of Cultural and Natural History
Cultural Consulting
Fishtown Preservation Society
Great Lakes Fishery Commission
Great Lakes History and Interpretation (consulting)
History by Design
Land Information Access Association
Library of Michigan
Little Traverse Bay Bands of Odawa Indians
Mackinac State Historic Parks
Maine Sea Grant
Michigan Fish Producers Association
Michigan Department of Natural Resources
Michigan Economic Development Commission
Michigan History Center
Michigan Maritime Museum
Michigan Office of the Great Lakes
Michigan Sea Grant
Michigan State University Department of Community Sustainability
Michigan State University Extension
Michigan State University Museum
NOAA Thunder Bay National Marine Sanctuary
Northeast Michigan Council of Governments
NPS Sleeping Bear Dunes National Lakeshore
West Shore Fishing Museum
Wisconsin Sea Grant
Email: glfisheriestrail@gmail.com if you would like to learn more, have ideas to share or simply want to get your organization or community involved with this network and partnership. This is a community-driven website - everyone's contributions to the Great Lakes Fisheries Heritage story are invited.