The South Haven Steelheader Chapter hosts an annual community fish boil as part of the South Haven Blueberry Festival held in August each year. This community event, offering a taste of the Great Lakes, is traditionally held on a Saturday from 4:00 p.m. to 8:00 p.m. at the Huron Street Pavilion.
Fish boils reflect a Great Lakes food tradition , where Great Lakes fishermen (commercial and recreational fisherman alike) celebrate and share their catches in the way of a community meal. The South Haven Stealheaders note the origin of their tradition as follows:
"The Fish Boil is a Great Lakes culinary tradition that originated in Wisconsin. The crews on commercial vessels that were fishing for Lake Trout and Whitefish would boil some of their catch on the coal fired stove for a meal while at sea. While today's fish are still caught at sea, they are caught by local sports fisherman and donated to the Chapter. The overall principal of boiling the catch remains the same with the added twist of not only Trout, but also Salmon, red potatoes, onions, other side dishes and a little (or a lot, depending on your cravings) of melted butter."
The South Haven Steelheaders also sponsor an annual fundraising fish boil for the Michigan Maritime Museum, too.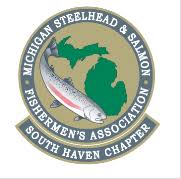 Huron Street Pavilion
546 Phoenix Street
South Haven, MI 4990
GPS: 42.40292, -86.27192
Affiliated Organization:
Included In: