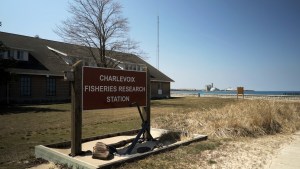 Since 1967, the State of Michigan's Department of Natural Resources has maintained a research station on Lake Michigan at Charlevoix, to fulfill the mission with emphasis on aquatic resources of Lake Michigan and its tributaries. This station was the first state-operated research facility dedicated to fisheries assessment work on the Great Lakes. The station facilities include a 63' survey vessel S/V Steelhead for off-shore assessment work, a 23' boat (the S/V Pimephales) for near-shore work, as well as laboratory areas and equipment. Learn more at their website!
What you can do here
Access Environmental Research
Hours: Call for current hours.
96 Grant Street
Charlevoix, MI 49670
GPS: 45.31899, -85.2641
Included In: