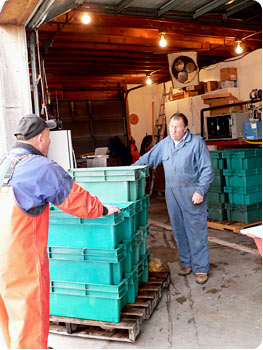 The Petersen family has been fishing out of Muskegon, MI for over 90 years. Now the fourth generation carries out the tradition after almost of century of changes in gear, boat, the market, and the fishing regulations. Today the Petersen Fisheries trap net boats ventures out into Lake Michigan to fill their quota of whitefish to via their wholesale market and retail outlet The Fishmonger's Wife in nearby Norton Shores, MI.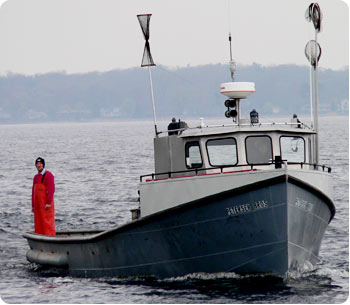 Eric Petersen approaches home port in Muskegon on the Petersen's Fisheries boat.
www.greatlakeswhitefish.com/index.php/fishing-families/item/kings-fish-market/
Visit this website to learn more about the Petersen's Fisheries.
What you can do here
View Active Fishery
3139 Lakeshore Drive
Muskegon, MI 49441
GPS: 43.23445, -86.24731
Affiliated Organization:
Included In:
More Information
| | | |
| --- | --- | --- |
| MLive news story, published July 25, 2013 | Info | |
| A profile of Petersen's Fisheries posted on Great Lakes Whitefish website. | Info | |