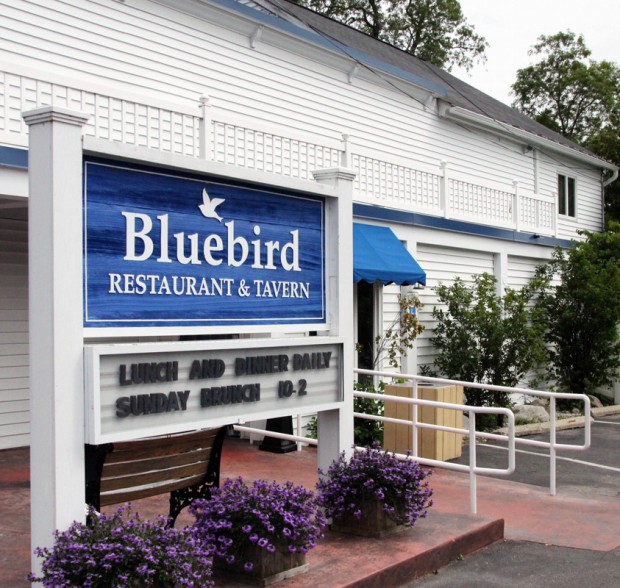 The Restaurant
For over 80 years, the Bluebird has been the gathering place in Leland for locals and tourists alike. Long known for the finest whitefish, walleye, and perch in Northern Michigan, the Bluebird is constantly striving to raise the level of quality across the board, to include the finest steaks available, Prime Rib, and a variety of other meat, chicken, and seafood entrees.
Great Lakes Fish on the Menu
Fish favorite appetizer's on the menu include the Carlson's Smoked Whitefish Dip. Lake Michigan Whitefish and Lake Trout, along with Great Lakes Perch and Walleye, are on the entree menu too.
The only Great Lakes Whitefish we serve is FRESH Whitefish. It is very rare indeed that we can't offer fresh whitefish, as we have cultivated reliable sources through the years. From late Fall to early Spring, feel free to call ahead. We also specialize in Great Lakes Walleye, Perch, and Smelt, and only serve the best available. In April, we make the drive to Big Stone Bay Fisheries in Mackinaw City to pick up freshly netted Smelt!
What you can do here
Eat Fish

102 River St
Leland, MI 49654
GPS: 45.02264, -85.7597

Included In: