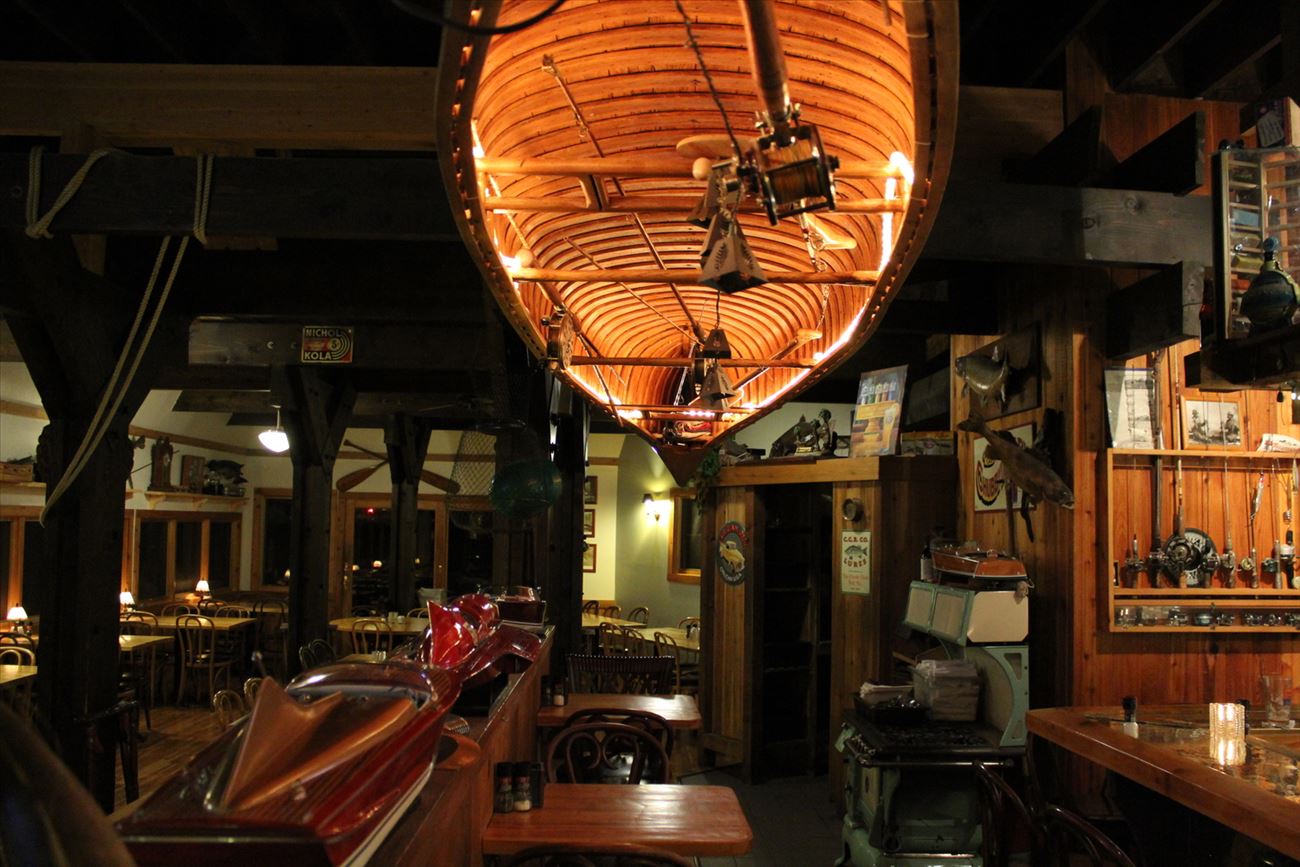 This river front restaurant offers a Great Lakes fisheries flavor and feel. Enjoy a menu of up north favorites and signature dishes with a focus on local ingredients and from scratch recipes. The Cove specializes in serving fresh Lake Michigan whitefish, hand cut prime steaks, and famous seafood chowder.
Great Lakes appetizers on the menu include smoked whitefish pate and the Chubby Mary, which is a Bloody Mary with the twist of a smoked chub fish included. The lunch menu includes a variety of fish dishes, including: smoked whitefish Caesar salad, garlic parmesan whitefish, campfire whitefish, whitefish and chips and perch fish fry dishes. Whitefish tacos and fried whitefish are also on the sandwich list. An expanded dinner menu also includes almond whitefish and stuffed whitefish dishes, along with walleye fish and chips, whitefish New Orleans over rice, and the Great Lakes sampler (an assortment of fried perch, walleye, and whitefish). No shortage of selections for those seeking a taste of the Great Lakes.
Finally, the Cove's lower level bar offers outdoor dining along the Leland River.
What you can do here
Eat Fish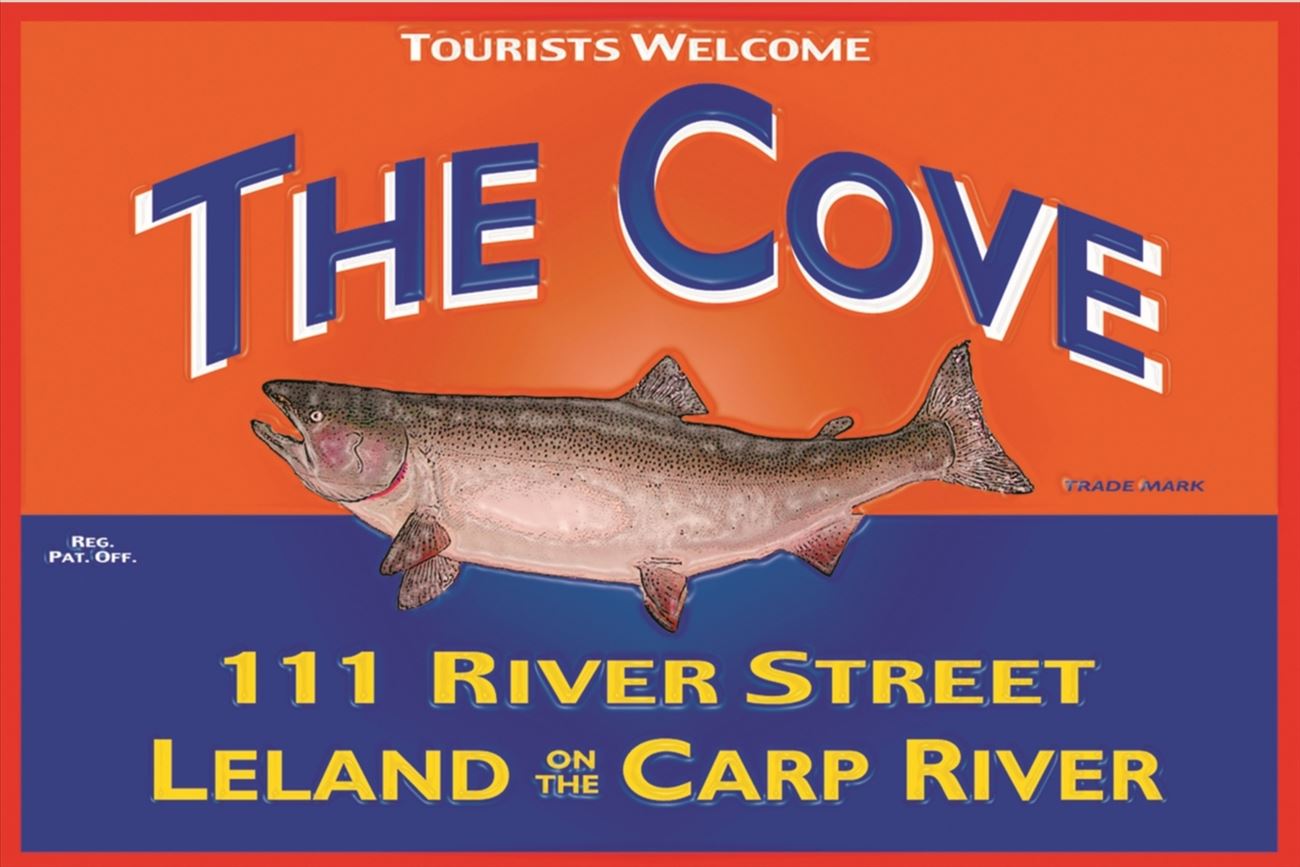 111 River St
Leland, MI 49654
GPS: 45.0229, -85.76078

Included In: