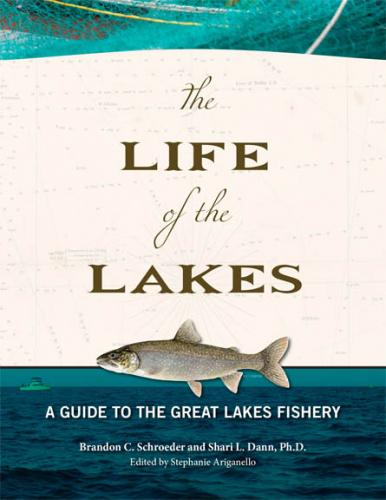 Valued Great Lakes fisheries: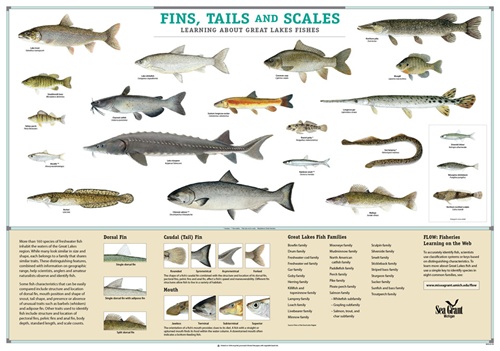 Of national significance, the Great Lakes encompass more than 11,000 miles of shoreline and contain about 20 percent of world's surface freshwater. The lakes are home to a diversity of Great Lakes fish species valued for their food and recreational contributions, ecological and economic significance.
Food

– close to 150 million pounds of Great Lakes fish were harvested annually at the turn of the twentieth century; these fish were consumed locally and also preserved by salt and ice to be shipped by boat, train and truck to help feed the growing populations across the country. Today, nearly 50 million pounds of fish are sustainably harvested for food.
Fun –1.8 million U.S. anglers enjoy fishing recreationally in Great Lakes waters today. With Michigan bordering four of the lakes, it comes as no surprise that fisheries contribute greatly to recreational tourism from coast to coast.
Economy – Great Lakes fisheries contribute $4 billion to $7 billion in economic value annually through fishing-related sales, commercial and charter fishing, community tournaments and coastal tourism.
Ecology – at least 179 species of fish contribute to biodiversity and healthy Great Lakes ecosystems; and many ecological issues of the past, from water quality to invasive species introductions, remain as relevant and important today.
Learn more about the variety of valuable fish species of the Great Lakes region!
| | | | |
| --- | --- | --- | --- |
| | Riveredge is a nature center wrapped around the Milwaukee River with a focus on ecological education. | Info | |
| | Federal agency conserving and managing fish and other acquaticc resources. | Info | |
| | U.S. F&W Great Lakes Fish Hatchery | Info | |
| | Federal Fish Hatchery | Info | |
More Information
| | | |
| --- | --- | --- |
| A book connecting art and Great Lakes ecology and issues. | Info | |
| An educational poster featuring Great Lakes fish species | Info | |
| A book about Great Lakes fish and their habitats specific to Isle Royale. | Info | |
| Identification guide book for fishes of the Great Lakes region | Info | |
| A journal article from American Fisheries Society describing four Fs of Fish. | Info | |
| Educational website exploring species of lamprey in Great Lakes, published by NOAA Great Lakes Environmental Research Laboratory | Info | |
| Guide Book to more than fifty common Great Lakes fish | Info | |
| Guide book exploring Great Lakes invasive species, including: What they are, where they are found, and what you can do related to this issue. | Info | |
| A book documenting ecological history and cultures surrounding Lake Sturgeon in Wisconsin's Lake Winnebago region. | Info | |
| A book about ecology, issues, and management of the Lake Sturgeon. | Info | |
| Michigan Sea Grant's updated third edition of The Life of the Lakes: A Guide to the Great Lakes Fishery offers a look at the colorful story of our Great Lakes. | Info | |
| Online and interactive fish identification tool developed by Wisconsin Sea Grant, Wisconsin Dept of Natural Resources, and University of Wisconsin Center for Limnology. | Info | |